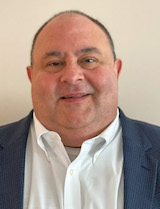 Shane M. Oncale
Family Law Attorney
1 Chase Corporate Dr #400 Birmingham, Alabama 35244
(205) 332-1886
FAMILY LAW ATTORNEYS
Divorce
Child Support
Custody & Visitation
Family Law
Criminal Law
White Collar Crimes
The Oncale Firm is led by Shane M. Oncale. Mr.Oncale is a graduate of Cumberland School of Law and has spent more than two decades in the courtroom representing individuals, partnerships and corporations in litigation. While at Cumberland, Mr. Oncale had a distinguished record, graduating near the top of his class and serving as Managing Editor of the American Journal of Trial Advocacy, as a member of the AAJ National Trial Team and as a member of both the Henry Upson Sims Moot Court Board and the Cumberland Trial Board.
After graduation Mr. Oncale practiced with a well known Nashville, Tennessee firm before growing homesick for Alabama and returning to Birmingham to practice with and eventually found a couple well known and respected law firms. Growing tired of big firm life, Mr. Oncale struck out on his own in 2006 and founded The Oncale Firm, P.C. The firm is based upon not just his own experience as an attorney but on his experience as a client when undergoing his own divorce.
Representing clients in the context of personal crisis, which issues of divorce, child custody and family law often involve, is a different experience and requires a different mindset and commitment than that of most litigators in other areas of the law. It is important for an attorney practicing in this area of the law to be personally available and invested with a client. The Oncale Firm does not hide its lawyers behind a wall of screening mechanisms as each are required to be available to their clients and to consult directly with them on important matters. A client retaining The Oncale Firm will deal directly with an attorney and not with a paralegal or legal secretary. Emails, phone calls and text messages will take place with the attorney handling your case and will not be screened or pushed off to others.
Most of the clients that come to us are facing issues they never dreamed they would face and are, truthfully, ill prepared, at virtually every level, financially, emotionally and spiritually to deal with the issues they face. The role of an attorney practicing family law is much more than just a mouthpiece or even an advisor. The role is truly unique and is the most rewarding part of such a practice. While we would never wish the painful issues of a family dispute on anyone, if you find yourself in such a dispute, we welcome the opportunity to represent you and help you through the process with as little disruption and heartache to you and those you care about as possible.
Education
J.D., Cumberland School of Law, Samford University, Birmingham, Alabama
Bar Admissions
Tennessee, 1994
Alabama, 1996
Professional & Bar Association Memberships
AAJ National Trial Team, Member
Henry Upson Sims Moot Court Board, Member
Cumberland Trial Board, Member
American Journal of Trial Advocacy, Editor
American Bar Association
Tennessee Bar Association
Nashville Bar Association
Alabama Bar Association
Birmingham Bar Association
Shelby County Bar Association
Lead Counsel Rated